Oncodefi has created a screening booklet, a liaison booklet and a booklet explaining the cancer care pathway in order to prepare the person with intellectual disabilities on these two subjects. The liaison booklet facilitates communication between the oncology and medico-social teams and thus optimises care.
The booklet "Lucie is being treated for cancer" is made up of 47 images and adapted texts that explain in a simple way the diagnostic and therapeutic journey of cancer to people with intellectual disabilities. The booklet is intended for professionals in health care institutions, medico-social institutions for people with intellectual disabilities and their families. This booklet is distributed free of charge.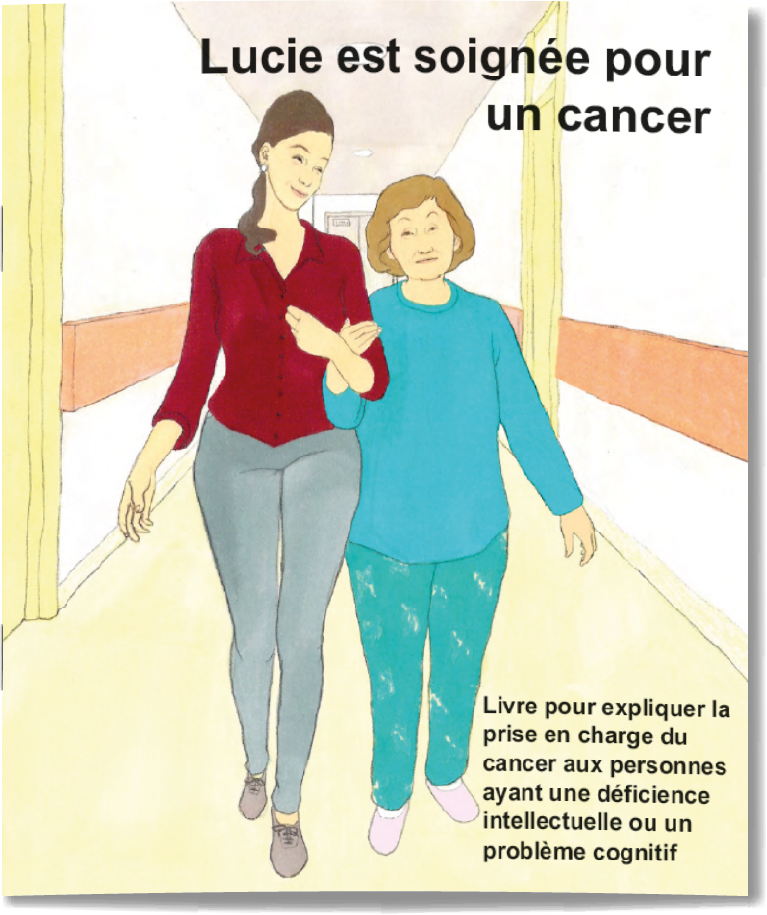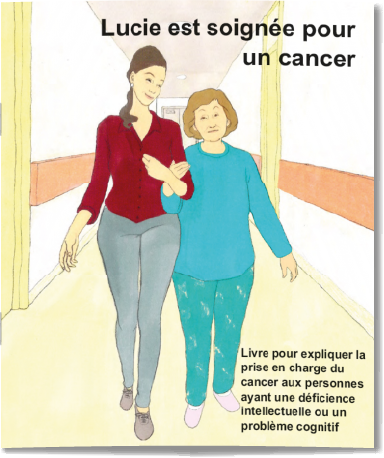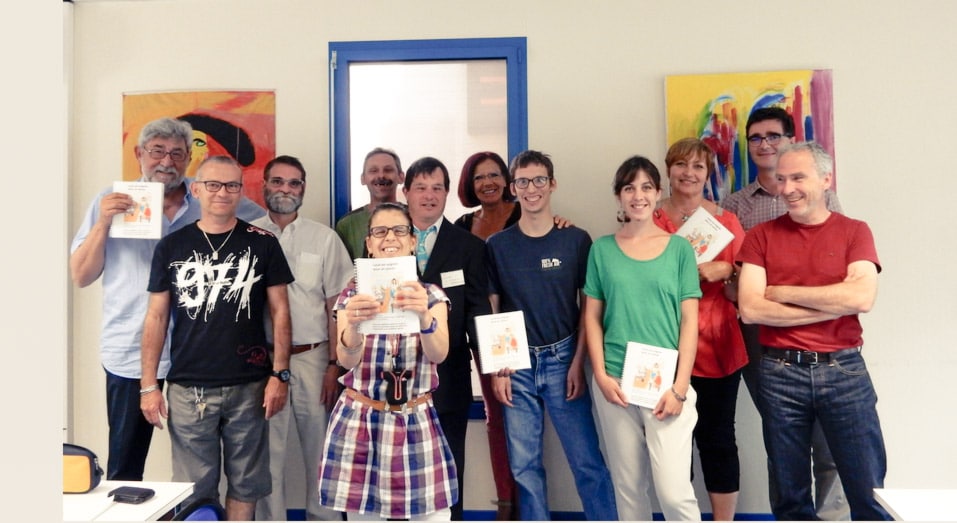 Le livret "Lucie est soignée pour un cancer" a été réalisé en 2014-2016 avec le soutien de la Fondation ADPS-partenaire d'Allianz. Il est distribué à partir de 2017 grâce au soutien de la Fondation Terre Plurielle, et du Comité d'Action Citoyennes de Bouygues Bâtiment Sud Est, et grâce à la Fondation ADPS-partenaire d'Allianz. Le livret "Lucie est soignée pour un cancer" a été présenté devant la commission "Droit des Usagers du Système de Santé" et labélisé par l'ARS. Il a été élaboré en collaboration avec des personnes en situation de déficience intellectuelle, leur participation active a permis de créer un livret adapté et unique en france.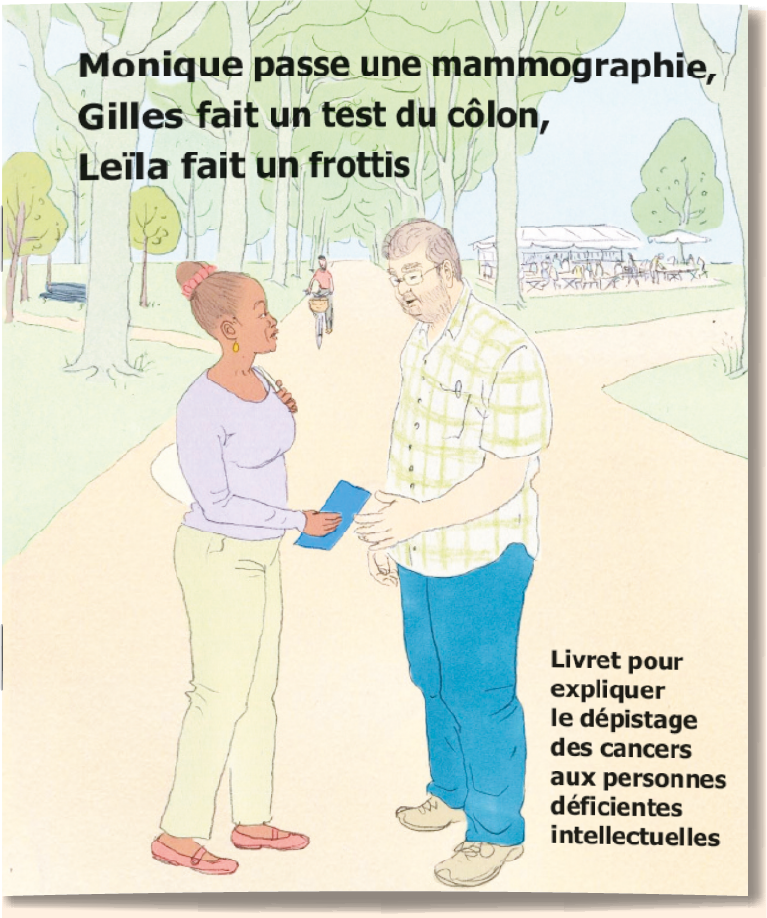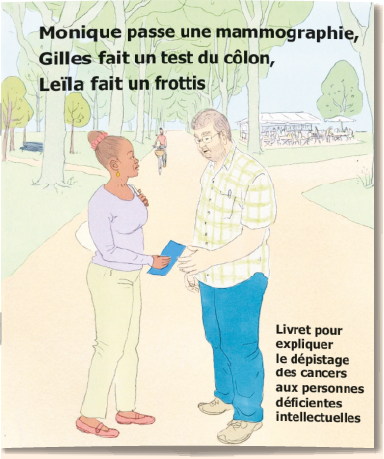 The booklet is made of several images that explain in a simple and adapted way the three organised cancer screenings in France of breast, colon and cervix. It was produced in 2020 by the Iscao team. Since March 2021 it has been available free of charge in paper format and will soon be available online in digital format on the website.
The Liaison booklet was produced in 2020 by the Iscao team to facilitate contacts and promote the exchange of information between the cancer care teams and the families and institutions in which a person with an intellectual disability is treated for cancer. The booklet is available in paper format free of charge from the association.